Saryarka is the winner!
---
In late autumn, they were languishing outside of the playoff zone, but today they won their second championship title.
In the past, there had been only one coach who won the VHL trophy two years in a row. In the 2011/12 and 2012/13 campaigns, Ruslan Suleymanov led Toros to first place. Today, Leonid Tambiev joined the ranks of the most decorated coaches in VHL history and raised the bar even higher. Two different teams became champions under the leadership of Leonid Tambiev in two consecutive years.
Saryarka turned out to be a great team, led by a great coach. When Tambiev joined the club, the Karaganda-based team soared in the standings, rapidly climbing up the VHL table. On its way to victory, Saryarka surpassed Ugra, Neftyanik and the winner of the regular championship, SKA-Neva.
Saryarka was 10th in the standings but made it to the final of the Vladimir Petrov Cup and beat Rubin 4-1 in the series.
For the second time in history, Saryarka became the best VHL team.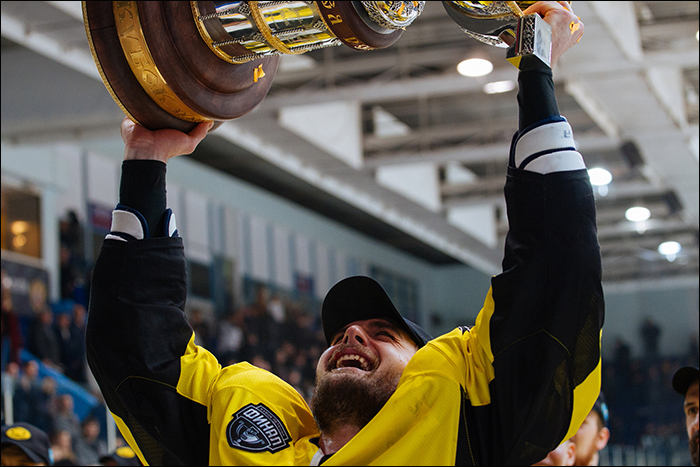 19:48 04/24/2019
NEWS

---